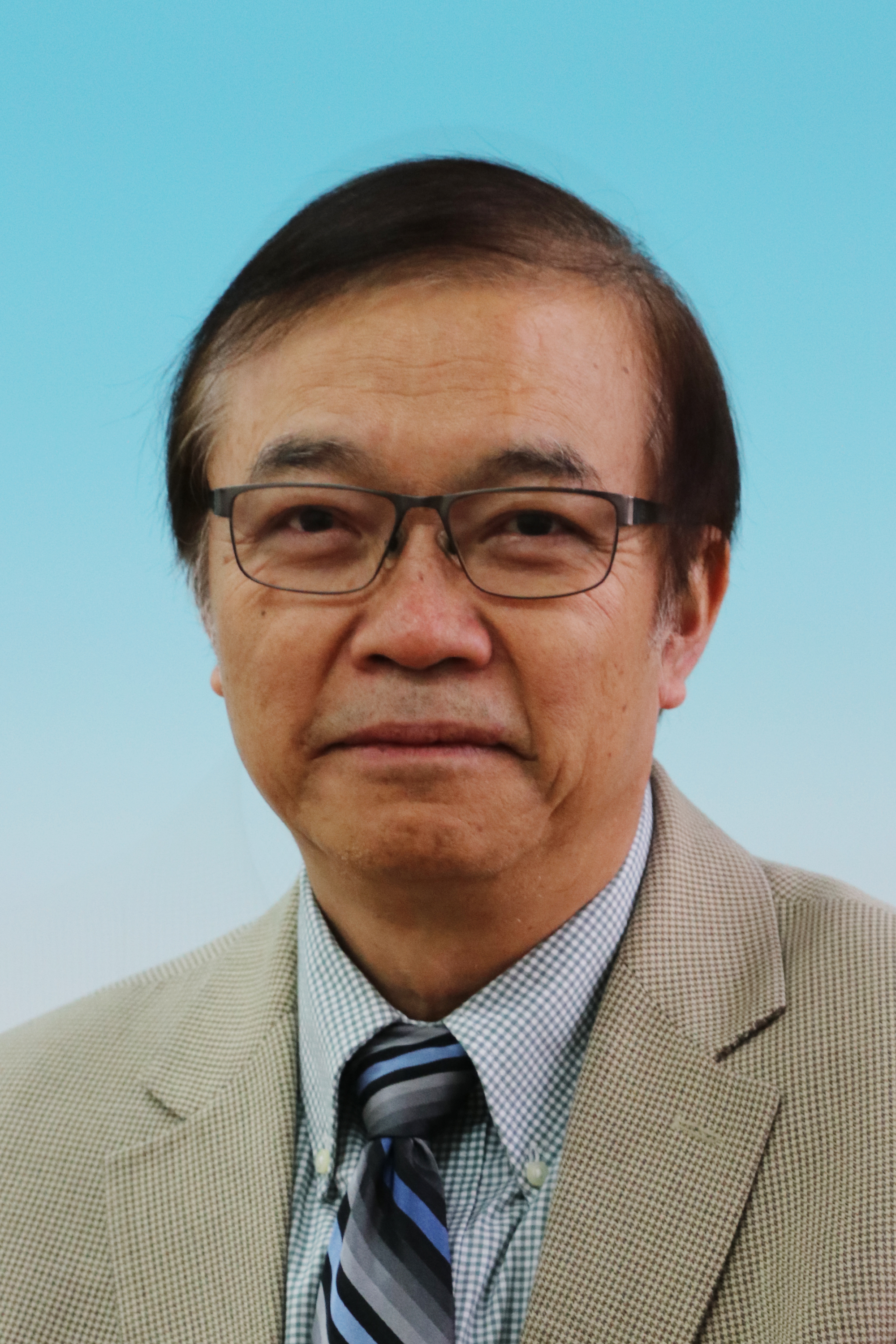 姓名:向 荣
职称:特聘教授
一、研究方向
(1)肿瘤微环境与肿瘤干细胞之间相互调控的分子机制及肿瘤转移和复发过程研究;
(2)肿瘤特异性抑制小分子药物的研发及靶向药物载体的研究;
(3)新型肿瘤蛋白疫苗和DNA疫苗及抗肿瘤融合蛋白的研究。
二、教育背景
1989.07-1992.07 上海交通大学医学院(原上海第二医科大学)细胞生物学与实验核医学系,获医学科学博士学位
1986.07-1989.07 重庆医科大学临床生物化学专业,获医学硕士学位
1978.02-1982.02 重庆医科大学,获医学学士学位
三、工作经历
2007.3-2019.7 南开大学医学院,院长,博士生导师
2007.3-2008.12 美国Scripps研究所免疫系,副教授 (Associate Professor)
2001.5-2007.3 美国Scripps研究所免疫系,助理教授 (Assistant Professor)
1999.5-2001.5 美国Scripps研究所免疫系,资深博士后 (Senior Postdoc)
1996.5-1999.5 美国Scripps研究所免疫系,博士后 (Postdoc)
1992.7-1996.5 复旦大学上海医学院(原上海医科大学), 助教,副教授
四、主持主要科研项目
对发展中国家科技援助项目"中泰生物疫苗转化医学中心",起止年月:2015.12-2018.11,项目负责人;
国家重大科学研究计划(973计划)"肿瘤干细胞在实体肿瘤发展中的调控机制研究",起止年月: 2013.01-2017.12,首席科学家;
国家国际科技合作专项"新型乳腺癌早期预警系统的建立及防治方法的合作研究", 起止年月:2012.06-2015.05,项目负责人。
五、部分发表论文(2011-2016)
1.Zhang Z., Yin J., Yang J., Shen W., Zhang C., Mou W., Luo J., Yan H., Sun P., Luo Y., Tian Y., Xiang R. miR-885-5p suppresses hepatocellular carcinoma metastasis and inhibits Wnt/β-catenin signaling pathway. Oncotarget. 2016 Oct 12. doi: 10.18632/oncotarget.12602.
2.Zhao, Shuangtao; Dong, Xiaoli; Shen, Wenzhi; Ye, Zhen; Xiang, Rong; Machine learning-based classification of diffuse large B-cell lymphoma patients by eight gene expression profiles. Cancer Medicine, 2016 May, 5(5): 837-52.
3.Ye Zhen, Guo Chunlei, Shen Wenzhi, Zhao Shuangtao, Luo Na, Wang Rongrong, Luo Xiaohe, Niu Haiying, Luo Dehong, Jiang Shan, Tan Xiaoyue, Xiang Rong . Clinicopathologic significance of legumain overexpression in cancer: a systematic review and meta-analysis. Scientific Reports, 2015 Nov 26, 5(16599).
4.Chang A, Chen Y, Shen W, Gao R, Zhou W, Yang S, Liu Y, Luo Y, Chuang TH, Sun P, Liu C, Xiang R. Ifit1 Protects Against Lipopolysaccharide and D-galactosamine-Induced Fatal Hepatitis by Inhibiting Activation of the JNK Pathway. Journal of Infectious Diseases. 2015 Nov 1, 212(9):1509-1520.
5.Xu, Y., Zhang, S., Niu, H., Ye, Y., Hu, F., Chen, S., Li, X., Luo, X., Jiang, S., Liu, Y., Chen, Y., Li, J., Xiang, R. & Li, N. STIM1 accelerates cell senescence in a remodeled microenvironment but enhances the epithelial-to-mesenchymal transition in prostate cancer. Scientific Reports, 2015 Aug 10, 5(11754).
6.Ze Liu, Min Xiong, Junbo Gong, Yan Zhang, Nan Bai, Yunping Luo, Luyuan Li, Yuquan Wei,Yanhua Liu, Xiaoyue Tan & Rong Xiang. Legumain protease-activated TAT-liposome cargo for targeting tumors and their microenvironment. Nature Communications, 2014 Jun 27, 5:4280.
7.Chen S, Li X, Lu D, Xu Y, Mou W, Wang L, Chen Y, Liu Y, Li X, Li LY, Liu L, Stupack D, Reisfeld RA, Xiang R & Li N. SOX2 regulates apoptosis through MAP4K4-Survivin signaling pathway in human lung cancer cells. Carcinogenesis. 2014 Mar; 35(3):613-23.
8.Li X, Xu Y, Chen Y, Chen S, Jia X, Sun T, Liu Y, Li X, Xiang R, Li N. SOX2 promotes tumor metastasis by stimulating epithelial-to-mesenchymal transition via regulation of WNT/β-catenin signal network. Cancer Letters. 2013 Aug 19; 336(2):379-89.
9.Bai N, Zhang C, Liang N, Zhang Z, Chang A, Yin J, Li Z, Luo N, Tan X, Luo N, Luo Y, Xiang R, Li X, Reisfeld RA, Stupack D, Lv D, Liu C. Yes-associated protein (YAP) increases chemosensitivity of hepatocellular carcinoma cells by modulation of p53. Cancer Biology & Therapy. 2013 Jun; 14(6):511-20.
10.Liu Z, Lv D, Liu S, Gong J, Wang D, Xiong M, Chen X, Xiang R, Tan X. Alginic acid-coated chitosan nanoparticles loaded with legumain DNA vaccine: effect against breast cancer in mice. PLoS One. 2013;8(4) :e60190.
11.Zhang C, Bai N, Chang A, Zhang Z, Yin J, Shen W, Tian Y, Xiang R, Liu C. ATF4 is directly recruited by TLR4 signaling and positively regulates TLR4-trigged cytokine production in human monocytes. Cellular & Molecular Immunology. 2013 Jan; 10(1):84-94.
12.Su W, Wang L, Zhou M, Liu Z, Hu S, Tong L, Liu Y, Fan Y, Kong D, Zheng Y, Han Z, Wu JC, Xiang R, Li Z. Human embryonic stem cell-derived endothelial cells as cellular delivery vehicles for treatment of metastatic breast cancer. Cell Transplantation. 2013; 22(11): 2079-90.
13.Manqian Zhou, Lina Wang, Weijun Su, Lingling Tong, Yanhua Liu, Fan Yan, Yizhou Zheng, Hui Zhao, Rong Xiang, Zongjin Li. Assessment of therapeutic efficacy of liposome mediated gene delivery by molecular imaging for cancer therapy. Journal of Biomedical Nanotechnology. 2012 Oct; 8 (5): 742-50.
14.Si Chen; Yingxi Xu; Yanan Chen; Xuefei Li; Wenjun Mou; Lina Wang; Yanhua Liu; Ralph A. Reisfeld; Rong Xiang; Dan Lv; Na Li. SOX2 gene regulates the transcriptional network of oncogenes and inhibits tumorigenesis of human lung cancer cells. PLoS One. 2012;7(5):e36326.
15.Lina Wang, Si Chen, Mingna Zhang, Na Li, Yanan Chen, Weijun Su, Yanhua Liu, Dan Lu, Sanglin Li, Yixuan Yang, Zongjin Li, Pengpeng Qu, Huaidong Hu, Rong Xiang. Legumain: a Biomarker for the Diagnosis and Prognosis of Human Ovarian Cancer. Journal of Cellular Biochemistry. 2012 Aug;113(8):2679-86.
16.Lu D, Chen S, Tan X, Li N, Liu C, Li Z, Liu Z, Stupack DG, Reisfeld RA, Xiang R, Fra-1 promotes breast cancer chemosensitivity by driving cancer stem cells from dormancy. Cancer Research. 2012 Jul 15; 72(14):3451-6.
17.Lina Wang, Weijun Su, Ze Liu, Manqian Zhou, Si Chen, Yanan Chen, Dan Lu, Yanhua Liu, Fan Yan, Joesph C. Wu, Rong Xiang, Zongjin Li. CD44 Antibody Targeted Liposome for Molecular Imaging and Therapy of Hepatocellular Carcinoma. Biomaterials. 2012 Jul; 33(20):5107-14.
18.Jiajia Hu, Kunhua Qin, Yan Zhang, Junbo Gong, Na Li, Dan Lv, Rong Xiang and Xiaoyue Tan. Downregulation of transcription factor Oct4 induces an epithelial-to-mesenchymal transition via enhancement of Ca(2+) influx in breast cancer cells. Biochemical & Biophysical Research Communications. 2011 Aug 12; 411(4):786-91.
19.Xianpei Jia, Xuefei Li, Yingxi Xu, Shu Zhang, Wenjun Mou, Yanhua Liu, Yin Liu, Dan Lv, Cheng-Hu Liu, Xiaoyue Tan, Rong Xiang and Na Li. SOX2 promotes tumorigenesis and increases the anti-apoptotic property of human prostate cancer cell. Journal of Molecular Cell Biology. 2011 Aug;3(4):230-8.
20.Xiang R, Liao D, Cheng T, Zhou H, Shi Q, Chuang TS, Markowitz D, Reisfeld RA, Luo Y. Downregulation of transcription factor SOX2 in cancer stem cells suppresses growth and metastasis of lung cancer. British Journal of Cancer. 2011 Apr 26;104(9):1410-7.
21.Su W, Zhou M, Zheng Y, Fan Y, Wang L, Han Z, Kong D, Zhao RC, Wu JC, Xiang R, Li Z. Bioluminescence reporter gene imaging characterize human embryonic stem cell-derived teratoma formation. Journal of Cellular Biochemistry 2011 Mar; 112(3):840–848.