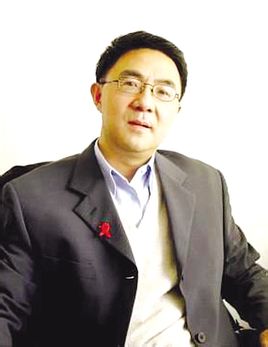 姓名:邵一鸣
一、教育经历
1978-1983 青岛医学院医疗专业,学士
1983-1988 中国医学科学院首都医科大学,中国预防医学科学院病毒学研究所
博士研究生,获博士学位
二、工作经历
1988-1989 中国预防医学科学院病毒学研究所助理研究员
1989.5-1989.12 世界卫生组织总部全球艾滋病规划的生物医学研究部顾问
1990-1992 中国预防医学科学院病毒学研究所副研究员
肿瘤病毒室暨艾滋病毒室副主任
1993-1995 德国雷根斯堡大学医学微生物学研究所访问学者
1995-1997 中国预防医学科学院病毒所研究员,艾滋病参比实验室主任
1998-2001 中国预防医学科学院卫生部艾滋病预防与控制中心副主任
国家艾滋病参比实验室主任
2002-现在 中国疾病预防控制中心艾滋病首席专家
性病艾滋病预防控制中心病毒免疫室主任、研究员
(期间2009.8-2009.10 美国哈佛大学Distinguished Scientist in Residence
2013.10-2014.4 美国斯克里普斯研究所(Scripps)合作研究科学家)
三、研究方向
多年来致力于艾滋病的发病机理、流行病学、基因诊断等方向上的研究,是艾滋病研究领域国际著名的科学家。
项目和专利:
序号

获奖项目名称

奖励名称

奖励等级

授奖单位

及国别

奖励年度

排

序

1

2

我国HIV耐药检测技术平台的建立及推广应用

全国主要HIV毒株的基因变异和流行特征研究及数据库建立

中华预防医学会科学技术奖

北京市科学技术奖

中华医学科技奖

国家科技进步奖

二等奖

三等奖

一等奖

二等奖

中华预防医学会

北京市

中华医学会

国务院

2013

2013

2006

2007

1

1

1

1
序号

专利名称

专利授权国

专利号

授权公告日

排序

1

2

3

4

5

表达具有免疫激活功能的单链RNA的DNA疫苗载体及其用途

基于复制型痘苗病毒载体的SARS疫苗

跨膜型和分泌型HIVGag抗原编码基因及包含其的艾滋病疫苗

携带SV40增强子元件的DNA疫苗载体

富勒烯衍生物在制备用于基因传递的载体中的作用

中国

中国

中国

中国

中国

ZL200710088735.4

ZL200610007566.2

ZL03 I 58538.8

ZL200410028280.3

ZL201010621120.5

2013年2月6日

2012年8月8日

2012年8月8日

2009年1月21日

2014年3月12日

1

1

1

1

2
四、学术兼职
卫生部艾滋病专家咨询委员会副主任委员、中华微生物学会病毒学专业委员会主任委员、WHO艾滋病策略和技术委员会委员、国家微生物联盟病毒学会顾问、盖茨基金会全球重大卫生挑战科学委员会委员。2010年当选美国微生物科学院(American Academy of Microbiology)院士。
五、近五年论文
1. Antiretroviral therapy to prevent HIV transmission in serodiscordant couples in China (2003-11): a national observational cohort study. Lancet, 2013 Oct 5;382(9899):1195-1203. observational cohort study. Jia Z, Mao Y, Zhang F, Ruan Y, Ma Y, Li J, Guo W, Liu E, Dou Z, Zhao Y, Wang L, Li Q, Xie P, Tang H, Han J, Jin X, Xu J, Xiong R, Zhao D, Li P, Wang X, Wang L, Qing Q, Ding Z, Chen RY, Liu Z*, Shao Y*
2. A peptide-based nanofibrous hydrogel as a promising DNA nanovector for optimizing the efficacy of HIV vaccine. Nano Lett., 2014 Mar 12;14(3):1439-1445. Tian Y, Wang H, Liu Y, Mao L, Chen W, Zhu Z, Liu W, Zheng W, Zhao Y, Kong D, Yang Z*, Zhang W,Shao Y*, Jiang X*.
3. CorMut: an R/Bioconductor package for computing correlated mutations based on selection pressure. BIOINFORMATICS, 2014,30(14):2073–2075. Zhenpeng Li, Yang Huang, Yabo Ouyang,Yang Jiao, Hui Xing, Lingjie Liao, Shibo Jiang, Yiming Shao*, Liying Ma*
4. The rapidly expanding CRF01_AE epidemic in China is driven by multiple lineages of HIV-1 viruses introduced in the 1990s. AIDS. 2013 Jul 17;27(11):1793-802. Feng Y, He X, Hsi JH, Li F, Li X, Wang Q, Ruan Y, Xing H, Lam TT, Pybus OG, Takebe Y, Shao Y*.
5. Impact of HIV drug resistance on virologic and immunologic failure and mortality in a cohort of patients on antiretroviral therapy in China. AIDS. 2013 Jul 17;27(11):1815-1824. Liao L, Xing H, Su B, Wang Z, Ruan Y, Wang X, Liu Z, Lu Y, Yang S, Zhao Q, Vermund SH, Chen RY, Shao Y*.
6. Deletion of C7L and K1L Genes Leads to Significantly Decreased Virulence of Recombinant Vaccinia Virus TianTan. PLoS One. 2013 Jul 1;8(7):e68115. Liu Z, Wang S, Zhang Q, Tian M, Hou J, Wang R, Liu C, Ji X, Liu Y*, Shao Y*.
7. Genomic sequence and virulence of clonal isolates of vaccinia virus tiantan, the Chinese smallpox vaccine strain. PLoS One. 2013 Apr 12;8(4):e60557. Zhang Q, Tian M, Feng Y, Zhao K, Xu J, Liu Y*, Shao Y*
8. HIV drug resistance and its impact on antiretroviral therapy in Chinese HIV-infected patients. PLoS One. 2013;8(2):e54917. Xing H, Ruan Y, Li J, Shang H, Zhong P, Wang X, Liao L, Li H, Zhang M, Xue Y, Wang Z, Su B, Liu W, Dong Y, Ma Y, Li H, Qin G, Chen L, Pan X, Chen X, Peng G, Fu J, Chen RY, Kang L, Shao Y*; Chinese National HIVDR Surveillance and Monitoring Network.
9. A comprehensive mapping of HIV-1 genotypes in various risk groups and regions across China based on a nationwide molecular epidemiologic survey. PLoS One. 2012;7(10):e47289. He X, Xing H, Ruan Y, Hong K, Cheng C, Hu Y, Xin R, Wei J, Feng Y, Hsi JH, Takebe Y, Shao Y*;Group for HIV Molecular Epidemiologic Survey.
10. Preferential CTL targeting of Gag is associated with relative viral control in long-term surviving HIV-1 infected former plasma donors from China. Cell Res. 2012 May;22(5):903-14. Jia M, Hong K, Chen J, Ruan Y, Wang Z, Su B, Ren G, Zhang X, Liu Z, Zhao Q, Li D, Peng H, Altfeld M, Walker BD, Yu XG, Shao Y*
11. Tracing the origin and history of HIV-1 subtype B' epidemic by near full-length genome analyses. AIDS. 2012 Apr 24;26(7):877-84. Li Z, He X, Wang Z, Xing H, Li F, Yang Y, Wang Q, Takebe Y, Shao Y*.
12. Profiles of neutralizing antibody response in chronically human immunodeficiency virus type 1 clade B'-infected former plasma donors from China naive to antiretroviral therapy. J Gen Virol. 2012 Oct;93(Pt 10):2267-78. Hu X, Hong K, Zhao C, Zheng Y, Ma L, Ruan Y, Gao H, Greene K, Sarzotti-Kelsoe M, Montefiori DC, Shao Y*.
13. The effects of HIV Tat DNA on regulating the immune response of HIV DNA vaccine in mice. Virol J. 2013 Sep 30;10(1):297. Liu Y, Li F, Qi Z, Hao Y, Hong K, Liu Y, Cong Y*, Shao Y*.
14. Phenotypic and Genotypic Characterization of Human Immunodeficiency Virus Type 1 CRF07_BC strains Circulating in the Xinjiang Province of China. Retrovirology. 6:45, 2009. Liying Ma, Yanfang Guo, Lin Yuan, Yang Huang, Jianping Sun, Shuiling Qu, Xiaoling Yu, Zhefeng Meng, Xiang He, Shibo Jiang, Yiming Shao*
15. Chapter 19: The HIV Epidemic: Developing Countries (from HIV: From Biology to Prevention and Treatment). ColdSpringHarbor Laboratory Press, 2011 in US. Carolyn Williamson* and Yiming Shao.
六、讲授课程
免疫学、艾滋病防治、专业英语
七、联系方式
中国疾病预防控制中心性病艾滋病预防控制中心
地址:北京昌平区昌百路155号
邮编:102206
电子邮件:yshao08@gmail.com