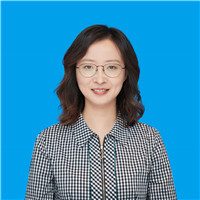 姓名: 徐旸
职称: 讲师
一、教育经历
2006.9-2009.7 哈尔滨医科大学公卫学院儿少卫生学专业,博士
二、工作经历
2009.7-至今 南开大学医学院,讲师
三、研究方向(包括承担课题项目)
1 群体遗传学研究
承担课题项目:
1 教育部博士点基金(新教师类):OXT基因序列变异与孤独症发病的相关性研究
四、近5年发表论文
1. He N, Xu Y, Du W, Qi X, Liang L, Wang Y, Feng G, Fan Y, Han Z, Kong D, Cheng Z, Wu JC, He Z, Li Z(*), Extracellular Matrix can Recover the Downregulation of Adhesion Molecules after Cell Detachment and Enhance Endothelial Cell Engraftment, Scientific Report, 2015; 5:10902.
2. Wang L, Su W, Du W, Xu Y, Wang L, Kong D, Han Z, Zheng G, Li Z(*). Gene and MicroRNA Profiling of Human Induced Pluripotent Stem Cell-Derived Endothelial Cells. Stem Cell Rev. 2015.
3. Wang Y, Feng G, Wang J, Zhou Y, Liu Y, Shi Y, Zhu Y, Lin W, Xu Y, Li Z(*). Differential effects of tumor necrosis factor-α on matrix metalloproteinase-2 expression in human myometrial and uterine leiomyoma smooth muscle cells. Hum Reprod. 2015 Jan; 30(1):61-70.
4. Leng L (#),Wang Y (#),He N, Wang D, Zhao Q, Feng G, Su W, Xu Y, Han Z, Kong D, Cheng Z, Xiang R, Li Z(*), Molecular imaging for assessment of mesenchymal stem cells mediated breast cancer therapy, Biomaterials, 2014; 35(19):5162-70.
5. Zhao Q, Tong L, He N, Feng G, Leng L, Sun W, Xu Y, Wang Y, Xiang R, Li Z(*). IFN-γ mediates graft-versus-breast cancer effects via enhancing cytotoxic T lymphocyte activity. Exp Ther Med. 2014 Aug; 8(2):347-354.
6) Feng G, Mao D, Che Y, Su W, Wang Y, Xu Y, Fan Y, Zhao H, Kong D, Xu Y, Li Z(*), The Phenotypic Fate of Bone Marrow-Derived Stem Cells in Acute Kidney Injury, Cell Physiol Biochem. 2013; 32(5):1517-27.
7. Xu Y, Xue Y, Asan, Daly A, Wu L(*) and Tyler-Smith C(*),Variation of the Oxytocin/Neurophysin 1 (OXT) gene in four human populations,Journal of Human Genetics, 2008; 53(7):637- 643.
8. Bai S, Xu Y, Wu L, Li Y, Wang X(*), The presence of the UGT2B17 gene is associated with lung cancer in male Chinese Han smokers, Genes and Genomics, 2010; 32(1):13- 17.
9. Zhou X, Xu Y, Wang J, Zhou H, Liu X, Ayub Q, Wang X, Tyler-Smith C, Wu L, Xue Y(*),Replication of the association of a MET variant with autism in a Chinese Han population,PloS ONE, 2011; 6(11):e27428.
五、讲授课程
1.医学信息检索与利用
六、联系方式
1. 通讯地址:天津市南开区卫津路94号
2. 电话:23502554
3. E-mail: yangxu@nankai.edu.cn