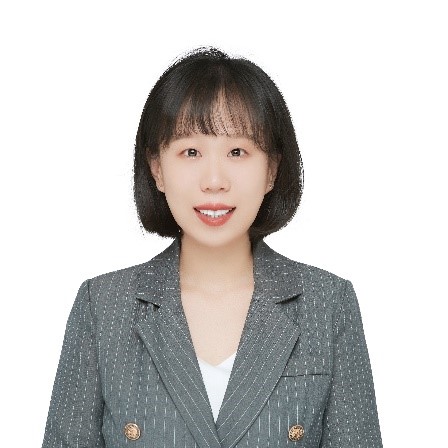 姓名:李佳
职称:讲师
一、教育经历
2017-2021, 南开大学,医学院,肿瘤学博士
2010-2017, 南开大学,医学院,临床医学七年制,临床医学学士及内科学硕士
二、工作经历
2021/07至今,南开大学,医学院,讲师
三、研究方向
1、肿瘤代谢重编程与免疫微环境
2、抗肿瘤小分子药物的开发
四、发表论文
[1] Li J#, Qin X#, Shi J, Wang X, Li T, Xu M, Chen X, Zhao Y, Han J, Piao Y, Zhang W, Qu P, Wang L, Xiang R*, Shi Y*. A systematic CRISPR screen reveals an IL-20/IL20RA-mediated immune crosstalk to prevent the ovarian cancer metastasis[J]. Elife, 2021, 10.
[2]Qin X#, Li J#, Wang S, Lv J, Luan F, Liu Y, Chen Y, Chen X, Zhao Y, Zhu J, Piao Y, Zhang W, Shi Y, Xiang R*, Qu P*, Wang L*. Serotonin/HTR1E signaling blocks chronic stress-promoted progression of ovarian cancer[J]. Theranostics, 2021, 11(14): 6950-6965.
[3] Zhao Y, Li S, Lv J, Liu Y, Chen Y, Liu Y, Chen X, Li J, Qin X, Wang X, Shi J, Shi Y, Xiang R. Generation of triacyl lipopeptide-modified glycoproteins by metabolic glycoengineering as the neoantigen to boost anti-tumor immune response. Theranostics. 2021 May 25;11(15):7425-7438.
[4] Chen X, Lv Y, Xu K, Wang X, Zhao Y, Li J, Qin X, Shi Y, Wang L, Chang A, Huang C*, Xiang R*. DCBLD2 Mediates Epithelial-Mesenchymal Transition-Induced Metastasis by Cisplatin in Lung Adenocarcinoma. Cancers (Basel). 2021 Mar 19;13(6):1403.
[5] Li J#, Qin X#, Shi J, Wang, L, Xiang R, Shi Y. The systematic identification of novel immune checkpoint averting the metastasis of ovarian cancer: The role of IL20/IL24-IL20RA axis [abstract]. In: Proceedings of the Annual Meeting of the American Association for Cancer Research 2020; 2020 Apr 27-28 and Jun 22-24. Philadelphia (PA): AACR; Cancer Res 2020;80(16 Suppl):Abstract nr 976.
[6] Li J#, Li T#, Wang H, Yan W, Mu Y. Neutrophil-lymphocyte ratio as a predictor of kidney function decline among individuals with diabetes and prediabetes: A 3-year follow-up study[J]. J Diabetes, 2019, 11(6): 427-430.
[7] Wang J, Pei Y, Chen K, Yan W, Wang A, Li Y, Li J, Wang H, An P, Zhang L, Ye Y, Jin X, Ning G, Mu Y, Gu W. Association between the Number of Childbirths and the Progress of Atherosclerosis among Women with Diabetes: A Cohort Study Based on Chinese Population. Int J Endocrinol. 2019 Jan 27;2019:4874121.
[8] Niu X, Gao Z, Qi S, Su L, Yang N, Luan X, Li J, Zhang Q, An Y, Zhang S. Macropinocytosis activated by oncogenic Dbl enables specific targeted delivery of Tat/pDNA nano-complexes into ovarian cancer cells. Int J Nanomedicine. 2018 Aug 30;13:4895-4911.
[9]李佳, 臧丽, 周涛, 杜锦,吕朝晖,母义明. 周期性库欣综合征的临诊应对[J]. 中华内分泌代谢杂志, 2017, 33 (12).
五、联系方式
1、通讯地址:天津市南开区卫津路94号
2、电话:022-23509482
3、E-mail: lijia0731@nankai.edu.cn